COMPANY - ABOUT US

About Toray PMC


About Toray Performance Materials Corporation: Innovating Composite Solutions

Toray Performance Materials Corporation is the leading supplier of Toray CFRT® which are continuous fiber-reinforced thermoplastic composite materials, components, and solutions. Toray composite materials can be found in over 100 million pairs of shoes worldwide, under the feet of more than 5 million patients who require podiatric correction, and in the countless number of high-performance braces used in the orthopedic profession.


Our mission statement
The corporate philosophy at Toray Performance Materials Corporation is to contribute to society through the creation of new value with innovative ideas, technologies, and products. The philosophy is supported by a unique 4-part mission statement:
For Society: to establish ties and develop mutual trust as a responsible corporate citizen
For Stakeholders: to provide shareholders with dependable and trustworthy management
For Customers: to provide new value through high-quality products and superior services
For Employees: to provide opportunities for self-development in a challenging environment
The success of this philosophy is evidenced through the varied and far-reaching markets that benefit from the company's materials, including medical/consumer applications, aerospace, automotive, and industrial.
Our history
It all began when the company was founded in 1986 as Medical Materials Corporation (MMC). The primary market for MMC was materials for the fabrication of medical foot orthotics. This was the beginning of the company's TL brand—including TL-2100, TL-6000, and TL-Silver—which is still the foremost premium orthotic material on the market, celebrating over 30 years of proven performance.
Later, MMC was renamed to Performance Materials Corporation (PMC) as the company entered other markets (e.g., athletic footwear, recreational, industrial, etc.) and acquired Baycomp Company in 2001.
TenCate acquired PMC in June 2012 and the company was renamed TenCate Performance Composites (TCPC). In July 2018, TCPC was acquired by Toray Industries and today is named Toray Performance Materials Corporation (Toray PMC).
Toray PMC remains the leading supplier of high-performance continuous fiber-reinforced thermoplastic (CFRT®) composite materials to the sporting goods, computer, construction, automotive, medical, and other markets.

Our solutions
We help companies realize the advantages of thermoplastic composites as advanced structural reinforcements through the integration of engineered solutions and downstream processing. It's this vertical strength coupled with the advantages of thermoplastic composites that enables our customers to achieve innovations in their products - innovations that provide cost, performance and aesthetics advantages exceeding that of more conventional reinforcement solutions.
Our thermoplastic composites are used to make better products in almost any market and application where composite materials can provide benefit. Our goal is not only to provide expertise in continuous fiber-reinforced thermoplastic composites, but also to truly understand and respond to the needs of the markets and customers that we serve.

Do you need help? Contact us!
Are you looking for a thermoplastic composites solution? Please don't hesitate to contact us! You can reach us by email, by phone or connect with us on LinkedIn. We would love to hear from you.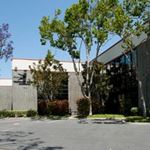 Toray Performance Materials Corporation USA