COMPANY - ABOUT US
Sustainability

Sustainable Composites for a Sustainable Future

Today, climate change, water scarcity, and resource depletion are just some of the mounting environmental challenges facing the planet. At Toray We leverage the power of chemistry and our enabling technologies to deliver more sustainable solutions that make this world better, safer, and cleaner.


Net zero emissions
In order to keep the air temperature from rising by more than 2°C due to global warming, we must become carbon neutral by 2050. Being carbon neutral means that the amount of greenhouse gases such as carbon dioxide that we are emitting is equivalent to the amount being absorbed. In addition to reducing the amount of carbon dioxide emitted during the product manufacturing stage, the Toray Group will utilize materials and technologies associated with energy conservation and new and renewable forms of energy to work toward creating a new-energy society. This can be achieved by reducing product weight in order to reduce fuel consumption, thereby improving carbon dioxide emissions throughout the entire product lifecycle, leveraging renewable energies such as wind power, which does not produce carbon dioxide, and utilizing hydrogen and electric vehicles.
Sustainably managed resources
In order to create a sustainable society, we must transition to a so-called recycling-based society — a society managed in a sustainable manner that makes effective use of, and recycles, our limited resources. Specifically, this involves using our limited resources sustainably by reducing our use of fossil fuels such as oil, reducing and reusing waste plastic, effectively using and reusing water resources, and making effective use of carbon dioxide. This transition to a recycling-based society will also contribute to resolving the issues of global warming and marine plastic waste. The Toray Group will contribute to creating this recycling-based society by developing and commercializing bioplastics that use plants and other biological resources, promoting the recycling of textiles, camera film and resin products, and reducing waste at the production stage.
Restored natural environment
Population growth, the development of the agricultural and livestock industry, and industrialization have led to water and air pollution becoming global issues. We can only create a sustainable society if we solve these problems and provide a greener world where everyone has access to safe water and air, and where people can live in harmony with nature. The Toray Group is committed to bringing about such a world by reducing and controlling the amount of water used in our manufacturing processes, actively preventing air and water pollution, keeping the water supply safe using water treatment membrane technology, and improving the indoor air environment using high-performance air filters. We are also focusing on environmental education, to raise awareness around environmental issues in the younger generation.
Healthier lives
Innovative diagnostic technologies and curative medicines are required in both developed and developing countries, but these bring with them the challenges of increased medical costs and an increased burden on healthcare sites. In the 21st century, the most significant challenges facing society are raising the healthcare and public sanitation services required to maintain a healthy and independent way of life, and providing high-quality medical care.
In order to create a world in which all people can live a healthy and hygienic life, Toray will focus on business pursuits that contribute to health and longevity, improve the quality of care, reduce the burden on medical sites, and increase human safety. We will promote the Life Innovation (LI) business expansion project, which aims to promote good health through the use of cutting-edge materials and innovative technologies.

Thermoplastics are easy to recycle with minimum carbon footprint
PMMA Composite Recycling – A Shift Towards Zero Discharge
Source 100% from internal composites skeletons and scrap, a step toward zero discharge future
Low carbon footprint recycle approach, contain 20wt% recycled content
First of its kind for recycled fiber reinforced PMMA compound
Proven recyclability of the thermoplastic composites
Good mechanical properties and flow, injection moldable, electric static dissipative (ESD)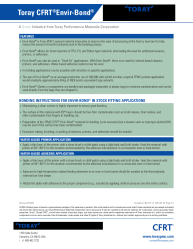 A Green Initiative from Toray Performance Materials Corporation.

Envir-Bond® is Toray PMC's newest material innovation to improve the ease of processing at the factory level and to help reduce the amount of harmful solvents used in the building process. Envir-Bond® allows for direct injection of TPU, PU, and Pebax type materials, eliminating the need for additional cleaners, primers, or adhesives.

Download the product flyer for more information!
Do you need help? Contact us!
Are you looking for a thermoplastic composites solution? Please don't hesitate to contact us! You can reach us by email, by phone or connect with us on LinkedIn. We would love to hear from you.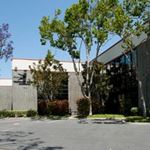 Toray Performance Materials Corporation USA