MARKETS - AUTOMOTIVE

Putting the Wheels in Motion


Composite Materials for Automotive and Industrial Applications

In response to tighter CO² emission controls, automobile manufacturers seek lightweight materials to increase efficiency. Auto design leaders have discovered composites offer a 30% lighter structure compared to aluminum, and 70% lighter compared to steel. Toray's materials offer corrosion resistance, high strength and stiffness, weight reduction, high volume production capabilities, low waste, and performance improvement for these extreme applications.


The advantages of Toray CFRT® composites in automotive

With more than 20 years of supporting the unique demands of the supercar and high performance automotive markets, Toray is the ideal specialty automotive program partner. Our unique product portfolio spans thermoset and thermoplastic technology, including tooling materials, highly cosmetic surfacing materials, and structural prepregs for chassis and body panel applications.
Advanced composite materials are not only strong and lightweight, facilitating reduced fuel consumption, but also promote an energy-efficient and cleaner solution for high performance automotive applications. Composites are literally paving the road for the next-generation automobiles.
Toray Composites in Industrial Applications

Industrial automation, fluid handling, and chemicals processing equipment all have one thing in common: Highly demanding operating environments. Toray Composites in industrial applications are valued as a result of their lightweight, high strength, and extreme stiffness. Thermoplastic advanced composites are valued for their ability to be rapidly formed to shape through stamp forming. Additionally, advanced composites offer corrosion resistance, high temperature stability, and impact resistance.


Features of our composite materials for the automotive and industrial markets
Toray is always investing in product development for the automotive and industrial market in order to stay on the cutting edge of product development. Our materials have the following properties:

Corrosion Resistant
Advanced composites are inherently resistant to corrosion and corrosive environments, making them ideal for metal replacement in pipe, umbilicals, compressed gas cylinders, and a variety of energy industry infrastructure.

Fire Retardant
Toray's thermoplastic advanced composites are inherently fire retardant without the addition of secondary toxic fillers, making them a safer choice for oil and gas applications.

Lightweight
Advanced composites are stronger than steel, but up to 40% lighter than aluminum. Lighter weight pipe and structure improves safety while reducing infrastructure costs.

Impact Resistant
Strong, durable, and impact resistant, Toray's prepreg systems stand up to the toughest automotive crash standards, helping ensure safety.
Product Formats
Continually investing in product development, we have a portfolio of thermoplastic materials that have been developed specifically for use within footwear, sport, and recreation applications.

Toray CFRT Thermoplastic Laminates
Toray laminates are offered in a variety of colors and patterns to match your design and strength/cost requirements.

Toray CFRT Thermoplastic UD Tape
Toray uni-directional (UD) thermoplastic tapes provide the lightest weight and highest strengths available in composite technology. UD tapes are combined into easy-to-use laminates, providing rigidity, support, and comfort while enhancing performance.
Do you need help? Contact us!
Are you looking for a composite laminate solution for athletic footwear? Please don't hesitate to contact us! You can reach us by email, by phone or connect with us on LinkedIn. We would love to hear from you.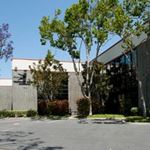 Toray Performance Materials Corporation USA